Human resources are the key to the success of every business. Understanding that, Mytour Vietnam always praised and rewarded excellent employees who have contributed actively to the development of the company. This is one of the regular and humanistic activities of Mytour Vietnam.
Mytour Vietnam currently applies quarterly award system and annual awards system. To the staff, the purpose of this award is to encourage individuals and departments to join company's activities, motivate them to make every effort to complete assigned tasks excellently. On the company side, this award system expresses the concern of the company's management board to the employees.
Every quarter, every year, Mytour Vietnam has different awards for active employees who have excellent/outstanding performance, such as: Best Staff Award, Big Contribution Award, Best Idea Award...
For achieving these awards, employees need to accomplish all the missions in KPIs check list. Employees also need to show good spirit and excellent attitude at work. In general, each award has specific criteria and they are agreed by the management board to ensure fairness and impartiality for all members in Mytour family.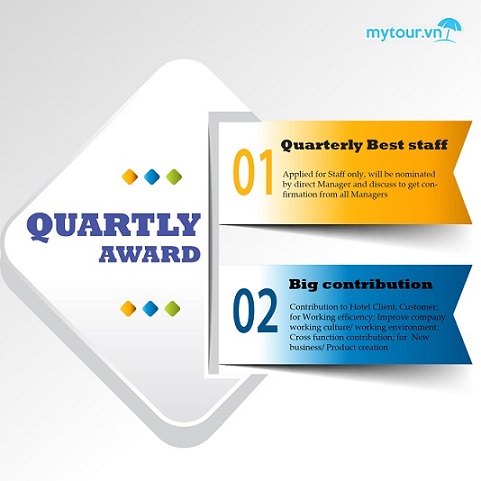 Quarterly Award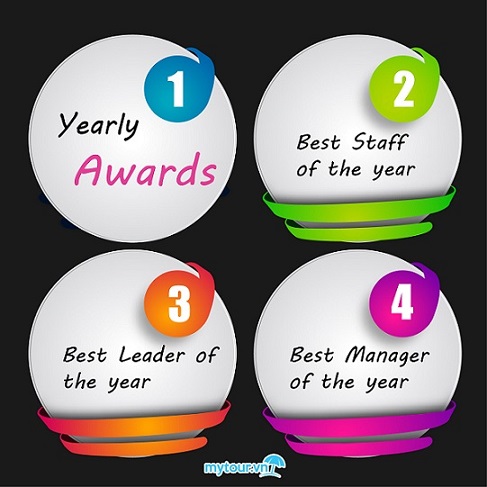 Yearly Award